HOW TO DETECT LEAKS AND BE EFFICIENT IN THE ATTEMPT?
HIGH AND HIDDEN COSTS FOR WASTE OF AIR LEAKS
According to specialized compressed air studies, a single 3 mm leak in a compressed air line can cost more than 2,300 euros per year. Studies estimate that a poorly maintained medium-sized plant can waste 20% of its total compressed air production capacity due to leaks. However, the energy costs associated with air leaks are only one factor in the total cost.
THERE ARE SEVERAL FACTORS ASSOCIATED WITH AIR LEAKS THAT NEGATIVELY AFFECT PROFITABILITY:
LOSS OF EFFICIENCY
Maintenance-free compressed air systems lose 20-30% of compressed air in leaks alone.
ADDITIONAL EXPENSES
Misdiagnosis of equipment failures results in additional investment in equipment.
DOWNTIME
Pressure drops or installation of new equipment have a negative impact on planning.
PRODUCT QUALITY
Insufficient pressure results in defective sealing of the package or may result in the edible product not meeting uniform texture or taste requirements.
PRODUCT SAFETY
Leaks that cause pollution lead to high waste costs, penalties for non-compliance and reputational damage.
How about we told you that there is leak detection technology that can accurately pinpoint your location 50m away, in a noisy environment and without turning off equipment? Ingefugas uses a "revolutionary" industrial acoustic chamber in the relentless search for compressed air leaks. This innovative industrial acoustic chamber offers a better visual exploration of air leaks, similar to those of thermal imaging camera hot spots. The results generate an image, the exact location of the leak, and are displayed on the 7″ LCD screen as a still image or as real-time video. Large areas can be explored quickly, helping to locate leaks much earlier than with other methods.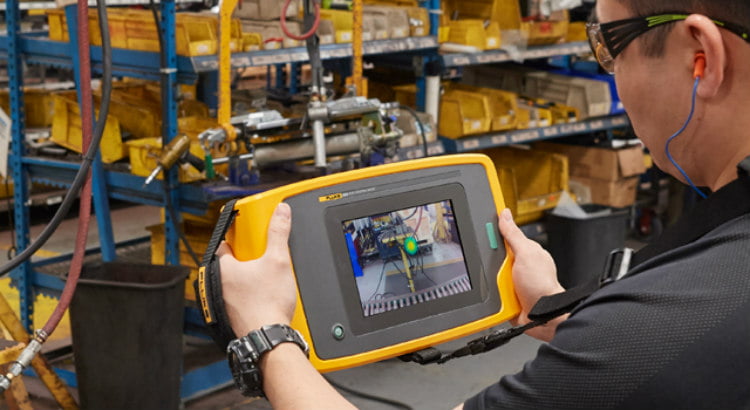 THE INGEFUGAS METHODOLOGY GUARANTEES POTENTIAL SAVINGS
Compressed air energy assessment methodology. In Ingefugas we offer the best working method for leak detection (Analysis – Improvement – Results):
We offer a leak cost study customized to your installation.
REQUEST NOW FREE STUDY AND DEMONSTRATION
"ACOUSTIC CHAMBER EXPERIENCE"
1. Free demo
"Industrial Acoustic Chamber Experience".
2. Needs study
Installations and valuation
3. Energy audit
4. Preparation of report
with leak detection (photos, video) and severity range, as well as energy savings estimate.
5. Action plan
maintenance and leak detection.